Sustainable Acquisition – The Fennimore Competitive Advantage
---
Value Proposition:
Clients recognize the need to achieve distinction by adding an operational (EBITDA, Working Capital, Competitive Positioning and Management Effectiveness) perspective to their evaluation process. Acting as a resource extension to owners and management teams, we provide extensive operational expertise, resources, and tools to assist in maximizing performance.
Two functional applications:
Pre-acquisition: winning auctions and avoiding bad deals.
Post-acquisition: Identify and implement high-impact profit improvements
We have a relentless, tenacious drive to help our equity clients acquire and build winning companies. Our "advantage" is to quickly identify and effectively quantify the opportunities, attain measurable and sustainable results, and turn them from concept to reality.
---
---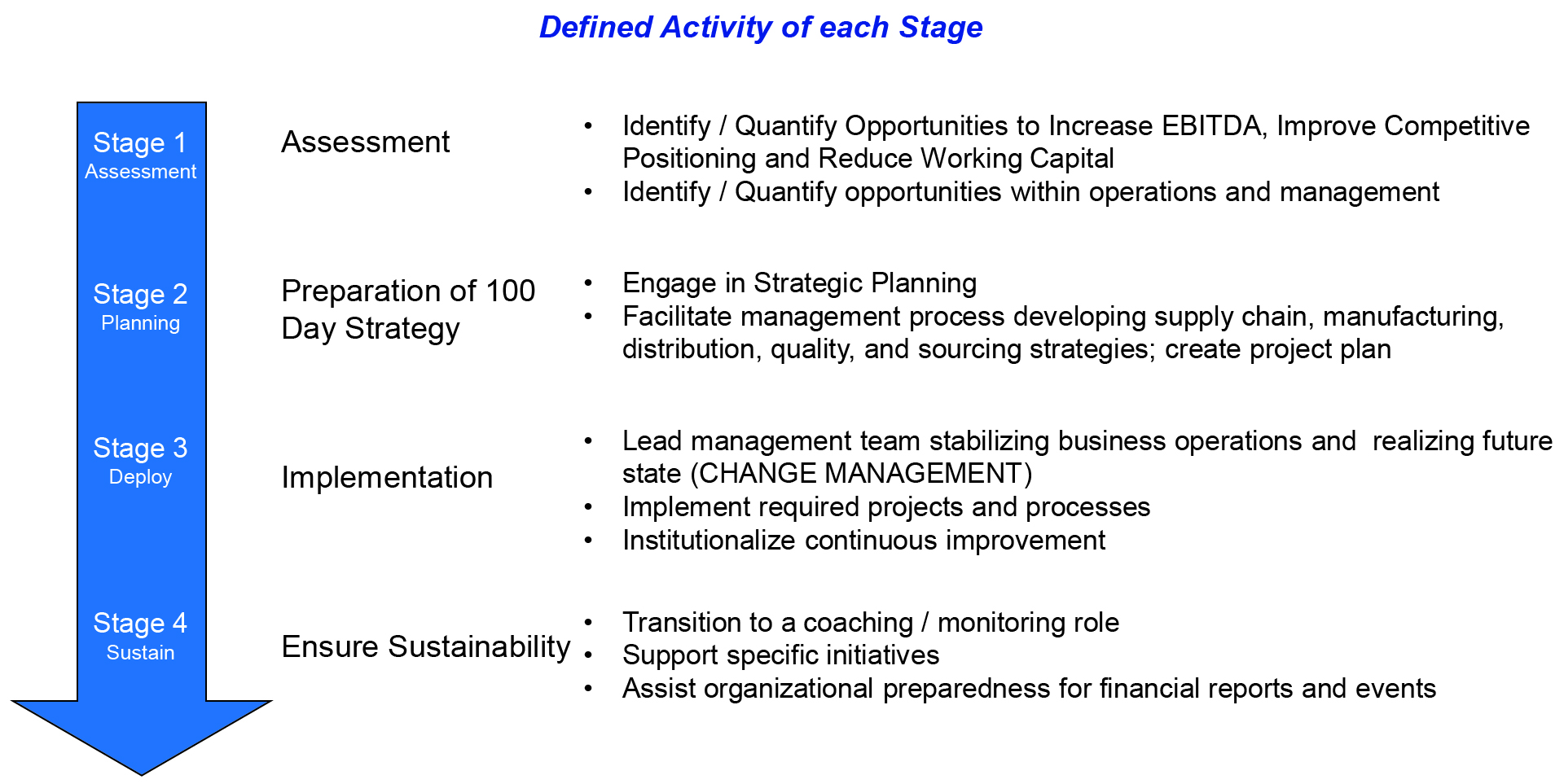 ---
Manufacturing
Lean – Factory and Front Office
Sales and Operations Planning
Customer, Product and Employee Onboarding
Global Sourcing
Inventory, Pricing and SKU Strategy
Quality Systems / Order Fulfillment
Scalability
New Product Development
CIP / Problem Solving
End-2-End Order Management
Lean – Pick / Put-away / Slotting
Inventory Strategy, Control and Management
Lead time improvement
Network Design and Consolidation
Logistics and Routing
CIP / Problem Solving
Business Services / Energy
Lean – Service Delivery
Lean – Front Office / Administration
Metric Development and Usage
Logistics / Routing
Inventory Management
CIP / Problem Solving
Health Care
Lean – Patient Care
Lean – Registration and Collection
Lean – Front Office / Administration
Global Sourcing and Freight
Metric Development and Usage
CIP / Problem Solving
Download PDFs below to learn more: