Perfecting People
and Process™
"The affairs of life embrace a multitude of interests, and he who reasons in any one of them, without consulting the rest, is a visionary unsuited to control the business of life."

James Fenimore Cooper; 1841
Lean Manufacturing
Lean manufacturing results in a competitive advantage capturing system and procedural waste while improving productivity and quality control. For years we've maintained deep, comprehensive knowledge and successful experience in lean deployment.
---
End to End Order Management
Global supply chain complexity reflects a set of interlocking procedures and applications requiring collaborative efficiency among all involved in the flow of product, information and financial transactions. As your key resource, we enable optimal design and deployment within a comprehensive framework.
---
IT Systems Optimization
System optimization integrates functional systems with user adoption, enabling rapid and comprehensive results. Since 2001, we have been a key deployment partner among Mainframe and Cloud based systems providing exceptional value.
---
Change Deployment
Change by definition requires flexibility. Sustainable adaptability meeting today's business demands using the best proprietary tools and methods, enables safe, effective internal transformation supporting increased profitability while delighting customers.
---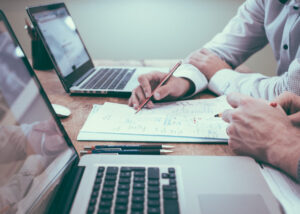 Sustainable Acquisition
Merger and acquisition assessments reflect overall strengths and weaknesses along with evidence for needed change. Our pre- and post-acquisition evaluation enables us to identify, quantify, justify, and improve elements latent within assumptive business conditions.
---
Competitive Procurement
Comprehensive procurement extends beyond "best" unit price to include production capability, optimized spend practices, and flexibility adapting to market or capacity changes. Our trademarked assessment methodology delivers pristine results enhancing long term benefits across the entire enterprise.