About Us
---
Founded in 2001, each of three senior executives bring more than 35 years of cross-functional end-to-end experience within manufacturing, purchasing, planning, finance, retail, customs compliance, and global supply chain flow of material, information, and financial activities combined with a unique hands-on approach.

Headquartered within the Chicago area, Fennimore provides process and system management assistance among manufacturing, retail, consumer products, healthcare, chemical, agriculture, aviation, general distribution, and governmental verticals.

As a privately held company, we maintain no subsidiary or affiliation within or among any organization.
The Fennimore Group Network
In addition to the Fennimore Group, our team controls 5 additional companies. This enables our companies to utilize each other's strengths and provide Fennimore Group clients with robust services.
Fennimore Solutions – A human resource company offering experienced contract staff for interim service needs. By contracting with Fennimore Solutions, human resource requirements from legal through functional capability are met providing clients with experienced self-directed and accomplished personnel to fulfill short term technical or process requirements. Go to fennimoresolutions.com for more information.
Fennimore GMBH – Fennimore Group's European legal entity conducting and delivering business services throughout Europe similar to that operated in the United States.
Fennimore Capital UK Ltd – Fennimore Group's United Kingdom legal entity conducting and delivering business services throughout the United Kingdom similar to that operated in the United States.
Fennimore Solutions (Canada) Inc. – Fennimore Group's Canadian legal entity conducting and delivering business services throughout Canada similar to that operated in the United States.
Springdale Logistics – Fennimore Group's third-party transportation entity arranging point to point transportation within North America for small sized companies desiring to outsource the routing, handling and end to end flow of product moving between two points via ground, parcel, or air. Springdale's specialty includes administrative handling of accessorial services inherent within shipment logistics and transactions.  
John Coates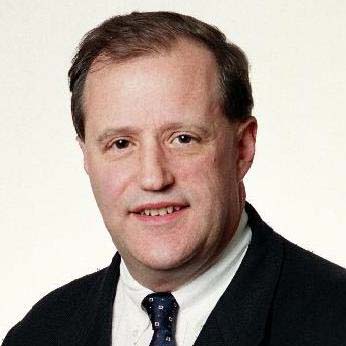 John M. Coates, is a graduate of Middlebury College with post graduate studies at Roosevelt and Northwestern Universities in Illinois. After entering the freight industry in New York City, he has spent the last forty years enabling companies to attain truly exceptional results. Whether building an assembly plant from the ground up, restructuring material and assembly procedural flow, or warehouse optimization there are few industry areas where John and his team have not experienced success.

The Fennimore Group was founded in response to a growing need for unlocking the concealed value inside your business without creating chaos among daily operations. By using a methodology developed with repeated success, Fennimore consistently embraces flawless execution delivering streamlined and simplified operational work flows.
John is active in NITL, the Council of Supply Chain Management Professionals (CSCMP), Institute for Supply Management (ISM), and the American Society for Quality (ASQ). He has been a contributing author to various publications and a frequent speaker before many supply chain, business chain, retail distribution and industry automotive groups. In addition, he is a recognized member and authority among many global industry advisory councils.
Jay Hirst
Joseph (Jay) Hirst, Fennimore's Chief Operating Officer has been with The Fennimore Group since its inception in 2001. Jay offers our clients 30 plus years of successful entrepreneurial leadership. He is a dynamic, results-oriented professional with detailed experience and visible achievements in business development / start-ups touching all aspects of end-2-end Global Supply Chain Management and Logistics across all industry verticals.
Jay holds advanced degrees and certifications from Stanford and Northwestern University in addition to being a Certified Supply Chain Professional (CSCP). A veteran: Jay served with the 173rd Airborne Brigade as a Ranger.
Mark Terril
Mark Terril has led an impressive career as the CFO for some of the largest market movers in today's economy. He has designed and implemented entire financial reporting structures for companies in the $50mm revenue category. He specializes in reducing audit costs, implementing on boarding and training procedures that reduce head count and overhead on average of 25%, and revamping legal structures that reduce tax liabilities by 23%. His ability to improve cash flow, reduce costs, and create strong teams makes him a rare and invaluable asset to The Fennimore Team.
Prior to joining The Fennimore Group, Mark spent decades in the commodities market, as well as Conagra. Mark creates a strong and solid foundation for any Client implementations while reducing costs and maximizing profitability. He has a degree in Finance from Kansas State, with post graduate studies at DePaul University.

Mark is a Certified Internal Auditor, has his Series 3 and Series 30 Licenses, is a Canadian NRD Registered Representative, Canadian NRD Registered Options Principal, and a Canadian NRD Registered Options Supervisor.